Featured Services
My Fav's Menu

Blonding Services (highlights & Balayage)

Haircuts Menu

Color Menu

Styling
About
Due to Covid-19 I will not be taking new clients the first two months we are opened back up (TBD) to ensure I can get all of my regular clients in! Thank you for understanding and I can't wait to get back in the salon to see all of you!
Hi! I'm Tawny
I have been in the beauty industry for 10 years and have been trained in numerous cutting and color systems! I am a lived in, low maintenance hair enthusiast! I also specialize in Blondes and Bridal Hair.
Every service I provide to my clients is designed with longevity and quality in mind. I am extremely meticulous in my craft and my main goal is to give you the best hair and service you've ever had. I absolutely love creating lasting relationships with my clients!
With me as your stylist, you will receive most importantly great hair, but also positive vibes, and a calming presence.
Fun Facts: I'm a new mom to my sweet little girl, Margo. Married to my best friend, Brad. My two favorite beverages are coffee and red wine. I enjoy working out, promoting self care, and overall just looking on the bright side of life!
I can't wait to meet you!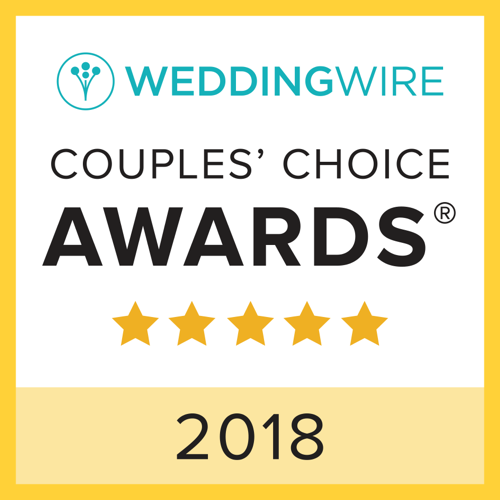 Can't find a time that fits? Send me a text or email and lets work together to find an option that fits your schedule.
***Please give a 24hr notice if you need to cancel your appointment***
Products
Redken Shades EQ
MONAT
Innersense Organic Beauty
When I moved to Columbus, I didn't know where to go to get my hair done! When I found Tawny, I was so excited! I have never walked out of her loft disappointed! My hair color always look amazing and she has the best styling advice! She is always up to try something fun with my hair and I recommend her to all of my friends!
I used to hop around between different stylists until I met Tawny. She's my favorites stylist to sit and talk with, and I love the way she does my ombre/balayage. She will be missed - xoxo - Amanda
Once I started going to Tawny I did not trust anyone else with my hair. She took me from black hair to blonde balayage and I've never received more compliments than when she does my hair. Over the year I went to Tawny I also noticed my hair become so much more healthy and strong. Whether you're looking for new change with your hair or just upkeep, I highly recommend Tawny Rae. Absolutely love her and her work!
Tawny is an AMAZING hair artist! She is very knowledgeable with the classic, timeless looks as well as the latest & greatest styles, cuts, colors and products! Within the first few minutes of meeting her, I could tell how truly passionate she is about making her clients feel & look great. I am very fortunate to have found someone so talented! She is not only a brilliant hairstylist, but also a wonderful person. Her magnetic personality & joyful spirit are just sprinkles on the sundae to the perfect salon experience! I will never go to anyone else!
I came into Tawny's loft being someone who moved salons and hair dressers and who has never really found a hair dresser who knew exactly what I wanted until today. Tawny nailed it right on the head from the color to the haircut. She gave me so much insight on product do's and dont's. She is such a fun spunky hairdresser whom I just clicked with instantly. I can finally say I found my hairdresser :)
First let me say Tawny is awesome! I am so happy with my new cut and color! It's so hard to get a hairstylist that does exactly what you wanted, and she did just that! She's super sweet and attentive, and makes getting your hair done such an enjoyable experience! I won't go anywhere else! Thanks Tawny!
Tawny did an amazing job cutting my hair! She listened intently on what I was looking for. Despite showing her contradicting pictures of cut styles, she was able to ask the right questions to truly understand what I was looking for. She also taught me how to curl my hair the way she was curling it at the end, so I could replicate it again at home! I highly recommend Tawny. I don't live in Columbus anymore, but am so tempted to drive there just to get my hair cut again by her!! Thanks Tawny!
First time going to Tawny and absolutely love the color! No one has been able to get my hair this light on the first try without it pulling the brassy color it normally does! Thanks so much Tawny! Can't wait to book another appointment to go lighter. -Reese
After my last stylist left the business, I took a chance and made a appointment with Tawny. I am so glad I did! Tawny is such a talented stylist as well as a genuinely nice person. I have gotten nothing but amazing compliments since getting my hair done by her. She is definitely my new stylist! Thanks Tawny!
Tawny was amazing. My hair was over grown and dull looking. By the time I left I had sun kissed hair that was perfect. She listened to Excatly what I wanted . I have asked other stylist to do the same thing and they said they couldn't because my hair was too short. Tawny knew she had the talent to do it! I will be a repeat customer.
Tawny has been cutting my hair for the last three years. She is an amazing stylist with a world of talent. I really love how she keeps up to date with industry trends and modern styles and always makes great suggestions. She's willing to take chances and try new styles and it always turns out phenomenal. I feel completely comfortable giving her free reins to do whatever she thinks will be a good look on me. Best of all, she's a really awesome person too! I'm so excited she will be at Salon Lofts now and will have the opportunity to show her full potential!
I wouldn't trust my hair to anyone else. Tawny has been cutting my hair for years and I couldn't be happier with her unique sense of style and her welcoming personality. She knows the latest products and recommended some for me. The results are amazing. She makes you feel right at home and the time just flies when she is working her magic on me. I have recommended her to all my friends. I also found out that she taught other hair stylists. She is an amazing woman. Have no reservations she will give you her attention and you will be so happy you found her. Just remember. I found her first! Scott
Tawny has been cutting and coloring my hair since I was a sophomore in high school. I am now a senior is college and I won't let anyone else touch my hair, nor do I trust them to. I have come to tawny with a variety of different styles, cuts, and outrageous ideas over the past few years. Tawny is very good at making anyone feel beautiful, and she can turn a tradgety into something incredibly beautiful. Having Tawny as a hairstylist has never been a risk, I always knew in the end I would love what she had done, she's that talented (: - Allison
I have been coming to Tawny for all my hair care needs for the last 5 years. She has such talent at making you feel special while you are in her chair. Each client for her is a new challenge to make someone feel beautiful. From the time she started in the industry thats what she has always strived for is making every client feel beautiful. From my experience Tawny listens and takes all the education and experience she has and applies it to what you ask for. Without a doubt Tawny has been the best stylist I have been to over years.
I have been following Tawny to and from every salon for over 6 years now because I refuse to let anyone else near my platinum blonde hair! Tawny knows her stuff and is so up to date with cuts, colors & today's styles! This is one talented stylist and I have never left her chair disappointed. You rock Tawny!!
Being a beauty professional myself I have to share how wonderful tawny is! She is so passionate and attentive and I completely trust her with my hair! She always has fresh ideas for me and I am never disappointed.. She is a true artist and a beyond talented stylist.