About
Or
Text 2404494805 to request your appointment.
Welcome to;
Skinsational
The ULTIMATE Facial Retreat.
Spreading confidence one Facial at a time.
Skinsational LLC was founded by Licensed Esthetician Kristen Rogers in December 2019. We provide a variety of services, including: Facials, Skincare, Waxing and Brow & Lash tinting.
Take a look around and feel free to ask questions on any service. Call or text too book your free consultation.


Meet your Esthetican/Founder:

I'm Kristen.
I've been a licensed Esthetician in MD for 7 years. I started out loving makeup and fell in love with skin throughout esthetic school. I'm a Von Lee International School of Aesthetics Grad that specializes in results driven facials, extractions, acne treatment, waxing and eyebrow/lash tinting.
I'm all about skincare education so I am dedicated to keeping myself updated with the newest skincare trends and continue to expand my skincare knowledge through online classes, education courses/trainings and attending different skincare conventions.
I'm focused on results driven facials. I want to help my clients reach their skincare goals and be here every step of the way. Every facial includes a thorough skin analysis to help me better understand your skin type, condition and problems. This way I can better help you inside and outside of the treatment room.
The best thing about being an Esthetician - hands down is the clientele it brings. It's seeing your skin improve one facial at a time. It's all about building a friendship and bond. If you don't feel good about yourself, I'm not stopping until you do. I found a new me within - a new confidence when I learned how to care for my skin properly. I want everyone to feel radiant inside out. I enjoy your results as much as you do, if not more. I love to see you progress. Skinsational LLC is a new chapter in my esthetic career and I CANNOT wait to build with you, meet new faces and create new bonds and flourish my existing relationships. You are my passion, each and every one of you are what makes me thrive in this amazing career that found me.

At Skinsational, I want to exceed your expectations. Your skincare goals are important to me. I will make sure you leave feeling confident through facial results while making sure you have the take home knowledge you need in order to keep up at home. I understand skincare is a lifestyle and not always easy or affordable. I will always give you recommendations of what you can do to improve your skin, externally and internally. Leave it in my hands, Stop stressing about your skin, it's time to see results!
Skin is in and I am here for it!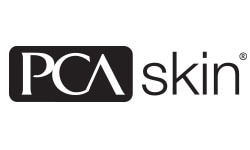 Products
PCA Skin
MISS CIRE
Esthemax Professional